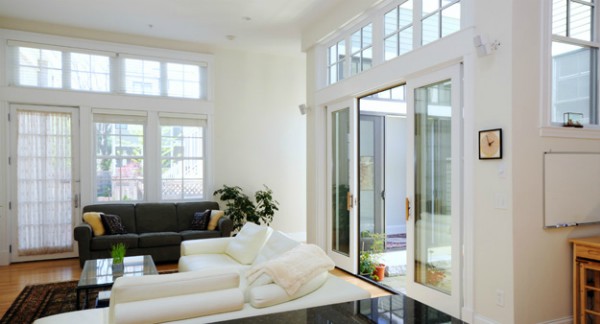 With Earth Day just around the corner, it makes sense that many homeowners would consider adding more eco-friendly upgradesto their home this spring. One of the top energy efficient upgrades in most homes is the windows, because they lower HVAC costs and protect the home against leaks, drafts and condensation. When it comes to upgrading your home with energy efficient windows, you'll find that there are a lot of design choices to fit your needs. Some selections include double pane, triple pane, leaded glass, low "e" glass, and tempered glass. So which one is right for your home? Here are 4 fantastic advantages of these different kinds of energy efficient windows.
1.) Double Pane Windows -Between the glass panes is a small space to provide insulation. The small space between window panes is filled with insulating gas to further increase insulation. Just as double-paned windows insulate against outdoor temperatures, they also provide noise insulation.
2.) Triple Pane Windows - Triple-pane windows work like a more effective double pane window and are typically around fifty percent better at insulating your home than single-pane glass, and up to twenty-five percent more efficient than double-pane windows.
3.) Low E Glass Windows - The Low-E coating featured on these windows reflects heat back to its source so it helps your home stay cooler in the summer and warmer in the winter. The coating won't scratch off because it is applied to the inside of the glass. It help protects against UV fading of any nearby furniture.
4.) Tempered Glass Windows -Tempered glass reduces the risk of injury due to its nature of breaking into small, circular pieces instead of sharp, jagged shards. Another benefit of tempered glass windows is ease of clean-up if they ever do break.
If you'd like more information about making energy efficient upgrades to your home or if you're looking to sell or buy a home in the West Valley, please contact Lisa Bray today.
Lisa Bray
RE/MAX Professionals
602-762-3691
Join me on Facebook!