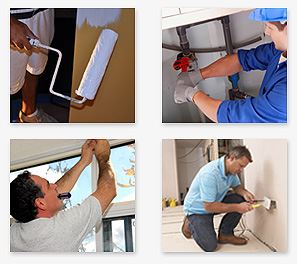 If you're looking to buy a home in Surprise, then you may be eligible for additional funding. The city of Surprise is currently accepting applications from income-qualified applicants to participate in the Neighborhood Stabilization Program for the community. Here's what you need to know about the program:
Neighborhood Stabilization Program:
A minimum of $5,000 will be contributed towards the down payment on a foreclosed banked-owned home in Surprise.
Up to six percent of the purchase price in closing costs will also be covered for buying a home in Surprise.
The program is funded through the Department of Housing and Urban Development.
Participants must meet the HUD income guidelines.
Participants must work with a City of Surprise approved REALTOR®.
Participants must attend a counseling session and homebuyer education course.
You do not need to be a Surprise resident to apply.
Applicants are selected on a first-come first-serve basis.
No repayment is required unless the homebuyer moves out of the property within five years.
For eligibility requirements or more information on the Neighborhood Stabilization Program in Surprise, contact Jason Hughes at 623-222-3239 or jason.hughes@surpriseaz.gov. If you'd like to buy a home in Surprise, please contact me. I am committed to helping you reach your real estate goals on step at a time! -Lisa
Lisa Bray
"More than Just a Home"
RE/MAX Professionals
www.lisabray.com
602-762-3691
Join me on Facebook!