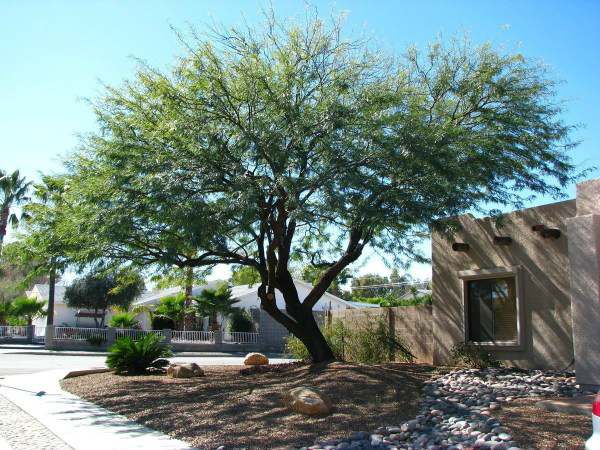 With summer just around the corner, many West Valley residents are looking for ways to save on their energy bill. One way to cool things down is by adding trees to your yard. Did you know trees can make buildings up to twenty degrees cooler in the summer? That's why the Salt River Project (SRP) created the Shade Tree Program.
The SRP Shade Tree Program provides customers up to two free desert-adapted trees (approximately four to six foot saplings) to plant in energy-saving locations around your home. Shading your home helps reduce cooling costs, improve air quality and lower the Valley's heat effect—without using a lot of water.
To receive a free tree, participants are required to attend a free workshop to learn how to best plant and care for your trees. Space is limited. Reserve your spot by signing up online. In order to attend a Shade Tree workshop participants must be a current residential SRP customer and:
Have the legal right to plant trees on the property
Plant trees on the south, west and east sides of your home
Plant trees within fifteen feet of exposed exterior walls and windows
Have the ability to care for the tree, as needed
Have not previously received trees for the property from an SRP shade tree workshop
The SRP Shade Program offers six different eligible desert-adapted shade trees. Planting trees in your yard can cool up to $50 off your annual energy bill and does wonders for the environment too. For more information, call (602) 325-1254. And for more tips to improve your Arizona home, contact Lisa Bray today!
Lisa Bray
RE/MAX Professionals
602-762-3691
Join me on Facebook!