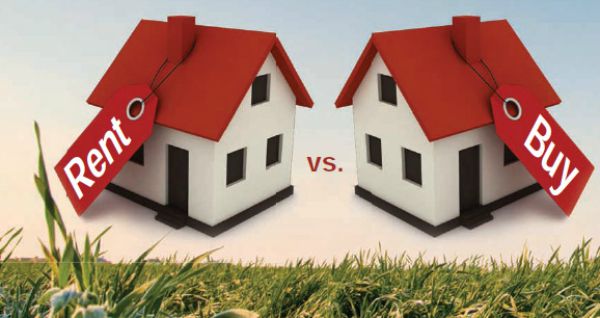 It's the eternal question; an on-going internal battle that's progressed for years. Rent or buy? There are many factors to consider when it comes to renting or buying an Arizona home. And though renting is typically viewed as having fewer risks, home ownership has potential for greater gains if you purchase smartly. So it's time to start planning. Should you rent or buy a home this summer? Here are some advantages of both to consider before making a move.
Advantages of Buying a Home
Home ownership provides tax benefits that renting does not such as declaring interest costs against taxes and equity building.
With FHA, VA and USDA loans and down-payment assistance programs, it can be cheaper to buy a home than it is to rent one.
You can decorate or make alterations to your home as you please.
Advantages of Renting a Home
Renting allows you the opportunity to avoid home ownership costs, seen and unforeseen, maintain liquidity and build credit.
Renting allows you mobility in lieu of being tied to a mortgage.
Maintenance of major systems such as plumbing, electric, heating and air-conditioning is taken care of by the landlord versus the renter.
When you rent a home you don't have the tax benefits or write offs home ownership affords you and you are limited when it comes to making design upgrades to your home. However renting does allow you more mobility should you need to move. It's important to make a well informed decision before making a commitment to a mortgage. If you've determined buying is right for you and you're looking are looking to buy a home in the West Valley, please contact Lisa Bray today for a professional yet personal experience you can trust.
Lisa Bray
RE/MAX Professionals
602-762-3691
Join me on Facebook!