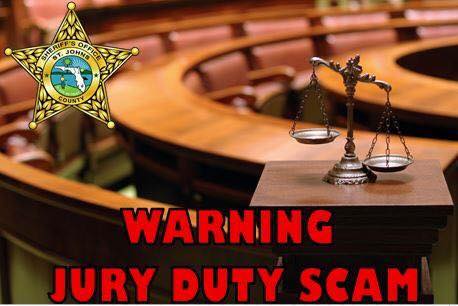 Let's face it. There aren't many people that are excited to receive a jury duty summons in the mail. And we all know someone who either casually tosses a jury duty request in the trash or lets it fall to the bottom of the mail pile without giving it a second thought. But what would you do if you received a phone call alerting you that you had a warrant for your request for not appearing for jury duty needed to pay a bond to prevent getting arrested? Well, before you whip out your checkbook, check to make sure you're not being scammed first!
The Surprise Police are alerting the public on a "jury duty" scam being attempted in Surprise. This scam has been attempted several times on multiple victims here in the community. According to one of the victims, they recently received a phone call from an unknown suspect who identified himself as a deputy with the Surprise City Court's Warrant Division. The suspect informed the victim they failed to appear for jury duty and/or respond to a jury summons.
As a result for failing to appear, the suspect advised the victim that a warrant was issued for their arrest and if they failed to pay the bond, sometimes up to $4,000, it would result in an officer being dispatched to their residence to take them into custody. Additionally, the victim also reported the suspect as hostile and very threatening on the phone.
The Surprise Police advise Surprise residents to not pay the "bond" to avoid going to jail. If you received a call from a person claiming to be law enforcement and/or threatening law enforcement action as part of this fraudulent scheme, please contact the Surprise Police Department at 623-222-4000 to report the incident. Also, if you have any information leading to the identity of the suspects involved in this scam please contact the police at 623-222-TIPS (8477), or if you wish to remain anonymous you can also email your tip tocrimetips@surpriseaz.gov. Please share this information with friends and families and help prevent others from this jury duty scam.
Lisa Bray
RE/MAX Professionals
602-762-3691
Join me on Facebook!